How well prepared are you for The Great Wealth Transfer®? Take the test!
Take a moment to answer our 10-question Wealth Advisor Self-Assessment. Then, see how well you scored (see below) and what actions to take to ensure the longevity of your business.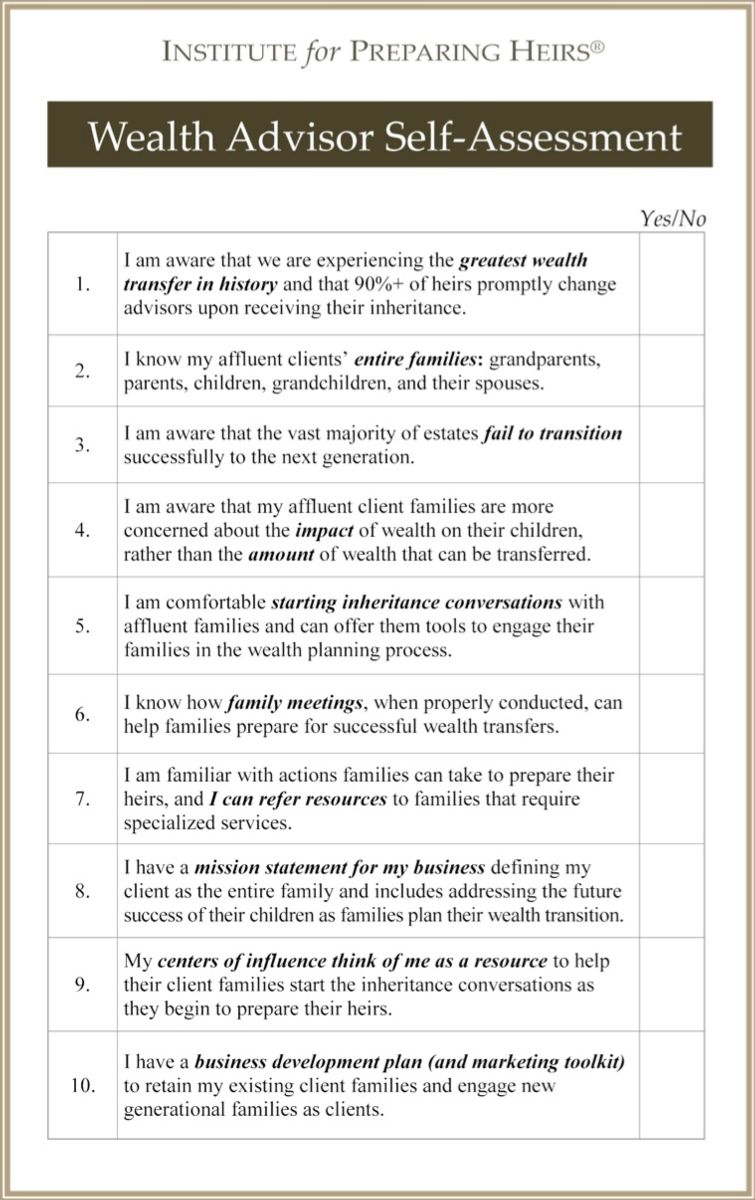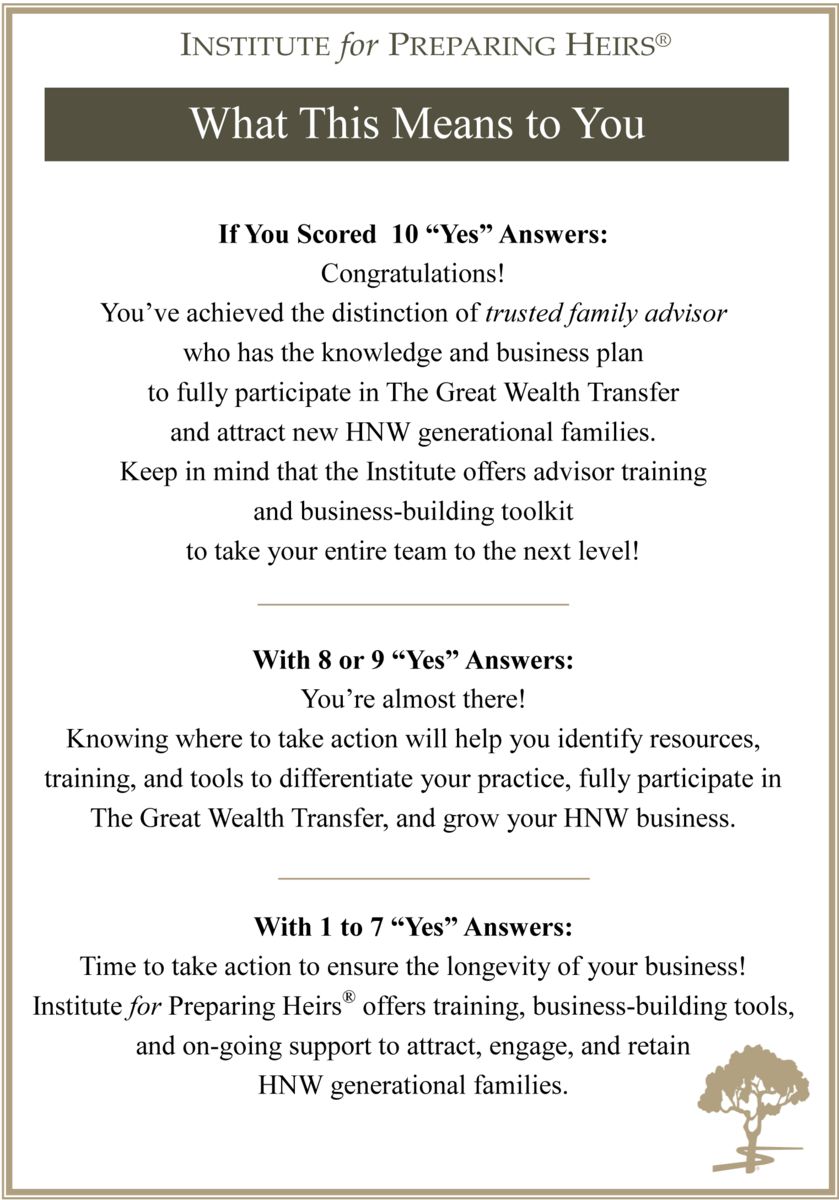 Download a copy of the above checklist
Contact Us. Or Call To Learn More. 626.389.8664
The Institute for Preparing Heirs (IPH) is a service firm and does not sell any financial products and does not provide any legal, tax or investment advice.