The Original 2 Day Advisor Workshop
This workshop is the original generational wealth transfer advisor training. Whether delivered as open enrollment for all advisors who work with successful families or firm sponsored, advisors consistently praise this training as some of the most impactful they have ever received. 
TOPIC:


Becoming The Trusted Family Advisor® for Successful Generational Families



Your Pathway to Becoming a Trusted Family Advisor
®
This workshop focuses on generational wealth transfer topics that help advisors move the conversation from money matters to family matters. The learning process follows a clear pathway of discovery to building stronger, more enduring relationships with client families — before, during, and after wealth transition. To reinforce and apply new learning, skilled facilitators lead small group practice management sessions. Following the workshop, facilitators hold a series of monthly small group calls to follow up on training objectives.
Who Should Attend:
Financial Advisors

Estate Planning Attorneys

Insurance Advisors

Tax Advisors

Family Office Executives

Other professional advisors who work with successful families
Attendees find great value in exchanging ideas and sharing best practices with other high-level professionals who serve successful families.
What Advisors Gain
Advisors gain the skill, confidence and business-building tools to take their businesses to the next level as the Trusted Family Advisor®, one who:
Retains your best client families: Over 90% of heirs find a new advisor after receiving an inheritance
Retains the assets: In 1 to 3 generations after wealth transfers, the majority of unprepared families lose control of their assets and family cohesion
Captures new successful clients from competitors who are not prepared to help clients prepare their heirs, not just their assets, for transition.
CE Credit:  CFP Board and Investments & Wealth Institute® towards the CIMA® and CPWA® certifications.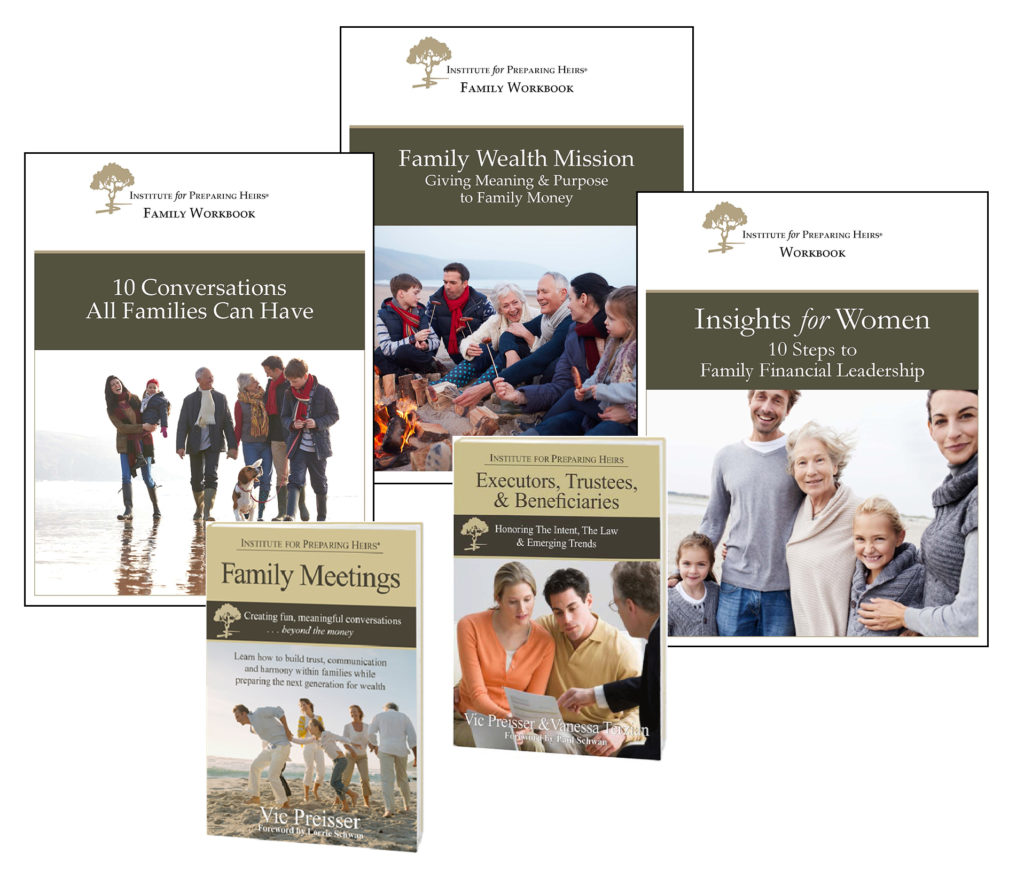 "This crystallizes advance wealth management, and shows us how to take our practice to the next level." 
— Janet B., Senior Wealth Advisor